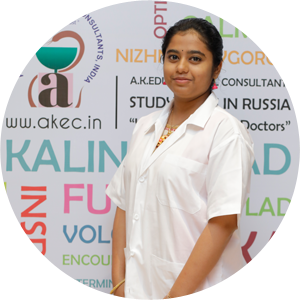 I am studying Medicine at Immanuel Kant Baltic Federal University. The most important key factors in my University is the study environment in my University campus, security for girls and boys, accommodation with all modern amenities within the University campus, free WiFi, gym, swimming pool, parks , Oh my God the list can just go on. I love the teachers how they guide us and pay attention to each and every detail of medical subjects. I am very privileged that I was selected in IKBFU.
All thanks to A.K.Educational Consultants!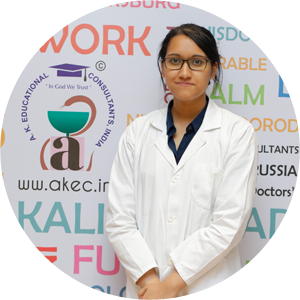 After passing my HSc I was awaiting for my NEET result which was about to be announced and I was very nervous but I qualified NEET. During this time I saw Dr.Kamle's guidance interview on one of the TV News channels. My father & I contacted them and he suggested Immanuel Kant Baltic Federal University. Sir said that I will have to give a Aptitude Test before entering IKBFU. After so many CET's and NEET I was reluctant to give any more tests but Dr.Kamle sir explained me the importance of this Aptitude test. Once I cleared this test I understood what he meant. It was easy and today I am at IKBFU.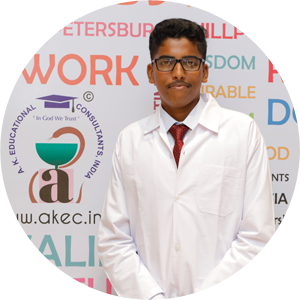 IKBFU has the finest infrastructure, best teachers and good administration with a very positive study environment. Thank you A.K.Educational Consultants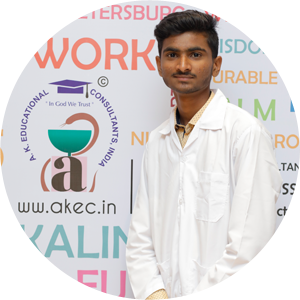 My father is farmer and I wanted to become a doctor. With a mentor like Dr.Amit sir no dream is difficult to achieve. Thank you A.K.Educational Consultants