Russia at a Glance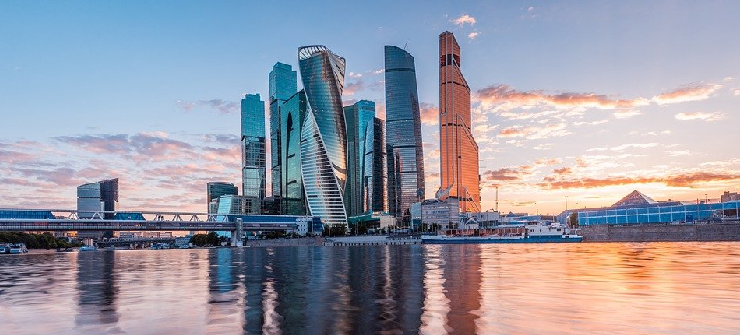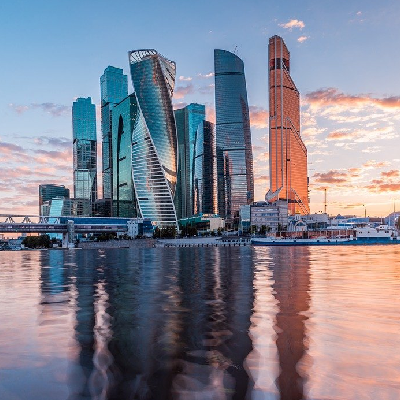 From 1922 – 1991, The territory of the present day Russia was known as The Russian Soviet Federal Socialist Republic (RSFSR) the largest, wealthiest and the most populated of the 15 constituent union republics of the Soviet Union. At the end of 1991, there was an emergence of 15 newly independent states, representing the former soviet republics and a new political and economical frame work came to existence known as the Commonwealth of Independent States (CIS).
Official title of country: The Russian Federation.
Capital city: Moscow.
Type of Government:Federal.
Independence day: June 12th, 1991.
Area: 17,075,400 sq. kms. (6.6 million sq. miles)
Population: 148,365,800 (January 1994)
Major cities: Moscow, St. Petersburg, Kazan, Nizhny Novgorod, Kaliningrad, Vladivostok.
Grade of literacy: 99% literacy
Language: Russian (official), English (International) with over 100 other languages and dialects.
Climate: Continental
Currency: Rouble (1 Rouble = 100 kopecks)
Local mode of transport: Buses, electric buses, trams, metro, underground local train and taxis.
Religious classification: Russian orthodox Christians, Muslims, Jews, Catholic, Protestants, Buddhists, Followers of Krishna & Rama.
Medical facilities: Free health care is provided by the government hospitals like American Medical Centre (AMC), the European Medical Centre (EMC), International Medical Clinics (IMC).
Clothing: In winter students are expected to carry warm clothes like fur lined leather jackets, woolen sweaters, mufflers, fur lined caps, hang gloves, fur lined warm shoes, and inners.
Special facilities for Indians: Russia boasts of Indian stores which sell all Indian food products from dal, achar, flour and all spices required for cooking. Russia also has Indian restaurants and cafes.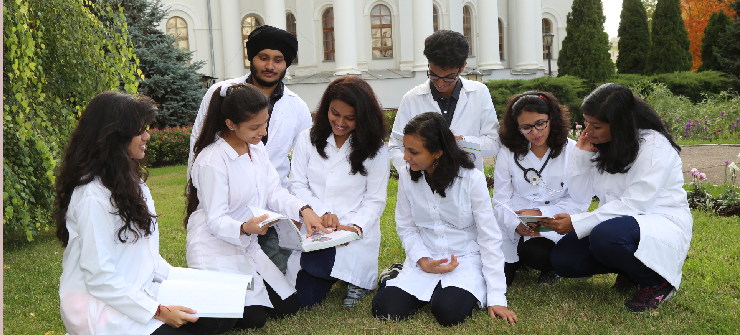 No donation or capitation fee!
No entrance Exam! Federal Universities conduct aptitude test before enrolling Indian students.
Easy Admission Process.
Russian medical degrees are recognized by WHO (World Health Organization), MCI (Medical Council of India), UNESCO (Switzerland), ECFMG (USA, UK) etc.
Wide range of possibilities and board exposure to clinical practice due to highly equipped multi – profile hospitals.
The living expenses for students are over around USD 50-60 (Up to Rs.2500) per month. This has made Russia as an economical educational destination.
Russian Medical Universities are the Institutions in the world offering direct medicine courses (MBBS, MD) like USA, France, Japan, etc. through six years duration of the medical courses.
Medical Education system in Russia has its own remarkable distinction on the world stage. The standard of Medical Education in Russia is considered to give one of the most advanced, superior & sophisticated in the world.
Fees can be remitted on installments per year in some universities.
The education fees are affordable due to the high subsidy of the Russian Government.
The student: teacher ratio is approximately 15:1.
Medical Universities of Russian Federation are functioning under the Russian Govt. incharge of Public Health Ministry and Ministry of Science and Education. All the hospitals are Govt. Hospitals and connected with the medical university. Hence, the universities are well infra structured.
Classes are handled in English Medium by the higher caliber professionals experienced in USA, Russia & Europe with high profile medical standards.
Russian Medical University offers congenial environment to study and get acquainted with European lifestyle & facilities.
Tuition fees are cheaper by 50% as that of in India
Excellent laboratory & surgical theaters with all modern infrastructures.
Climatic conditions are congenial for growth of our body & mind.
Educational loans available from Nationalized Banks.
World wide accepted curriculum.