Medical Universities
Immanuel Kant Baltic Federal University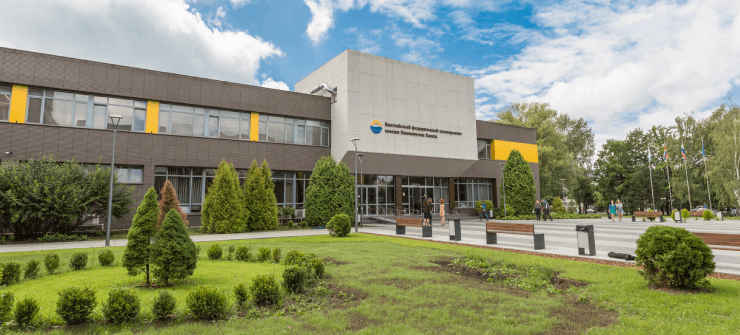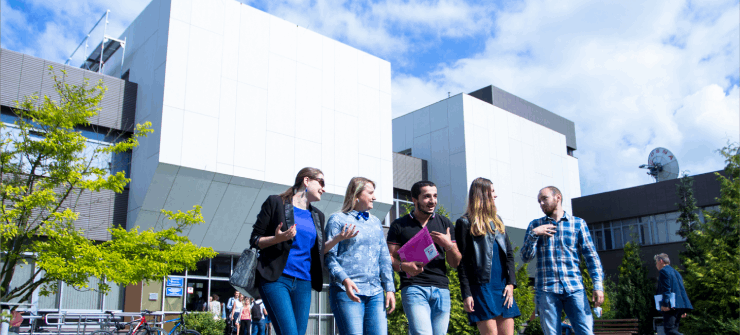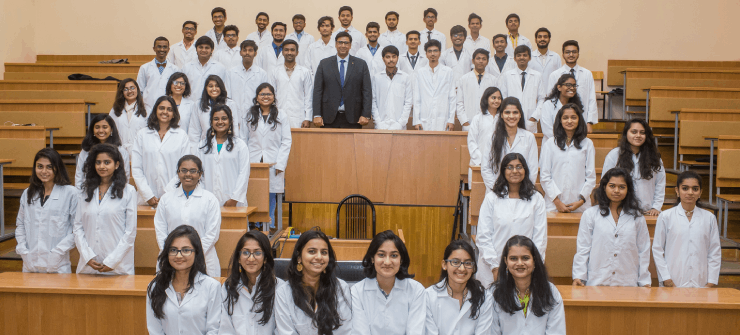 MBBS at Immanuel Kant Baltic Federal University Highlights
| | |
| --- | --- |
| Status of University | Federal |
| Location | Kaliningrad, European Russia |
| World Health Organisation | |
| National Medical Commission India | |
| USMLE | |
| Medium of Instruction | English |
| Hostel/ Dormitories | Available |
| QS Bricks Ranking | Top -200 |
| QS EECA Ranking | Top -200 |
| RAEX (Russia) Ranking | Top - 100 |
| Interfax (Russia) Ranking | Top - 30 |
| Student Exchange Program with Europe | |
| Indian Books in Library | |
| National Exit Test/ FMGE Preparation | |
| Medical Insurance | |
| Infrastructure | Modern well equipped |
| Indian Cultural Events | |
| Cricket and Sports | |
| Marking System | Grade |
| Entry level | HSc- 50% / NEET Qualified |
| Aptitude Test | Yes. Chemistry and Biology |
| Teaching | Practical / Lectures |
| Practical Group | 15 per practical group |
| Lecture Group | 75 per lecture batch |
| International Airport | |
The Immanuel Kant Baltic Federal University is one of the largest centres of education, research and culture of the westernmost European region of Russia. The University boasts the most sophisticated research equipment and infrastructure.The University mission is to represent and transfer best Russian practices of education, research and culture to Europe, and to increase international competitiveness of the Kaliningrad region by building up intellectual, scientific and technological capacity to transform the region's economic and social life.
The Immanuel Kant Baltic Federal University was established on October 13, 2010 by an order of the Chairman of the Government of the Russian Federation. It is one of the finest 10 Federal University of Russia.A most innovative university, the Immanuel Kant Baltic Federal University strives to maintain and spread academic and research traditions of its predecessor – the Albertina University of Konigsberg.
The Albertina, one of the oldest universities in Europe, has a 460-year history. I. Kant, J. Hamann, J. Herder, F.W. Bessel, K. Jacobi, F. Linderman, А. Gurvits, D. Hilbert and H. Helmholtz taught at the Albertina University. К. Donelaitis, the founder of Lithuanian literature, studied theology there. E.T.A. Hoffman, the famous writer and composer, attended lectures in philosophy at Albertina.
The University's greatest professor is Immanuel Kant, the world-famous philosopher, who was a Russian citizen for some time. The name of I. Kant forever linked the city of Königsberg and the Albertina University with the global history of culture and became the 'trademark' of the region. The mission of the University is to train competitive and qualified specialists, applying the latest technologies in order to ensure sustainable social and economic development of the Kaliningrad region. To reach its strategic objective of the Immanuel Kant Baltic Federal University is to provide human resources and technological support for the innovative development of the Russian exclave region on the basis of clusters formed in the Special Economic Zone of the Kaliningrad region. The University creates favourable conditions for attracting experienced specialists to the region. The University modernizes its infrastructure and installs unique and most sophisticated equipment in order to involve young scientists in fundamental and applied research.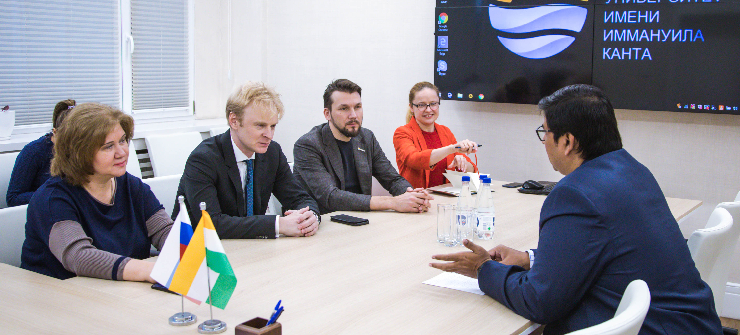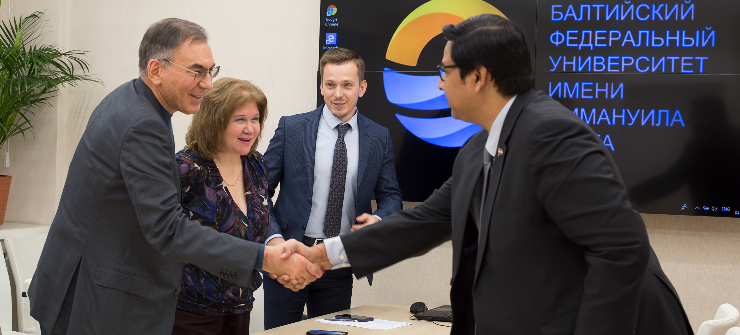 A.K.Educational Consultants is authorized & recognised by the Immanuel Kant Baltic Federal University to recruit foreign students to the Faculty of Foreign Students for studies in English Medium at the Immanuel Kant Baltic Federal University.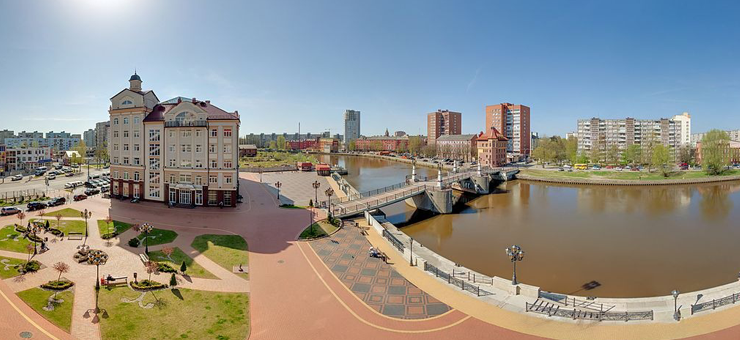 Kaliningrad is the westernmost region of the Russian Federation.Königsberg (as the city of Kaliningrad was once known) was founded by Teutonic knights in the XIII century. It became one of the cities of the Hanseatic League and was once the capital of Prussia. The philosopher Immanuel Kant spent all his life in the city and died there in 1804.After the German defeat in 1918, the Polish Corridor of Danzig separated East Prussia and Königsberg from the rest of Germany. Hitler's desire to reunite them was one of the sparks that lit WWII. The three months campaign by which the Red Army took the region in 1945 was one of the fiercest of the war, with hundreds of thousands of casualties on both sides. The Conference of the Allies, which took place in Berlin in 1945, gave East Prussia to USSR.Today Kaliningrad is a dynamically developing trade and industrial centre of Russia's westernmost region. The historical legacy of many centuries, which has garnered interest in the past years, successfully intertwines with signs of the third millennium, creating a unique combination, which attracts guests from all over the world.
The distance to the Russian capitals:
1200 km to Moscow,
1200 km to Saint-Petersburg
The distances to most European capitals are relatively short:
350 km to Vilnius,
400 km to Warsaw,
600 km to Berlin,
650 km to Stockholm,
680 km to Copenhagen.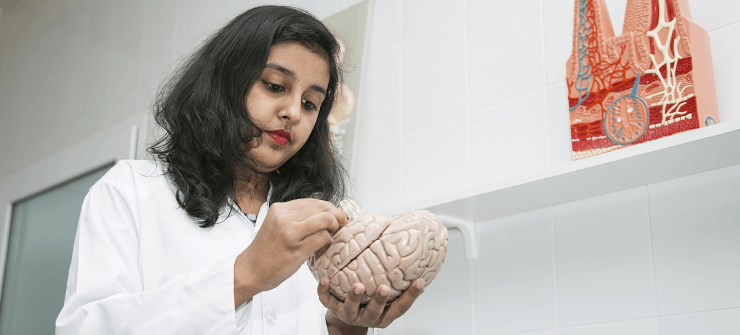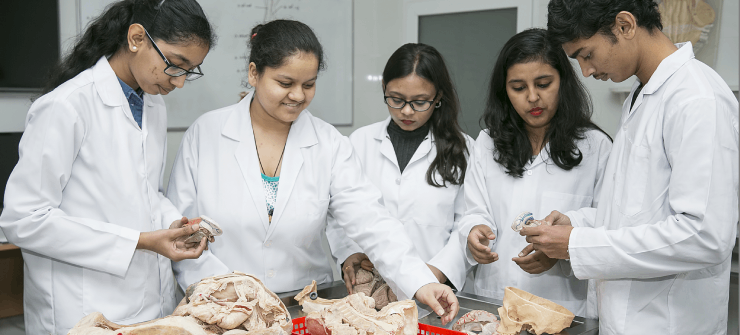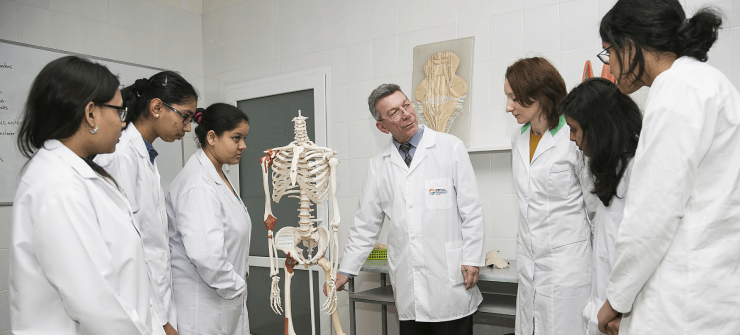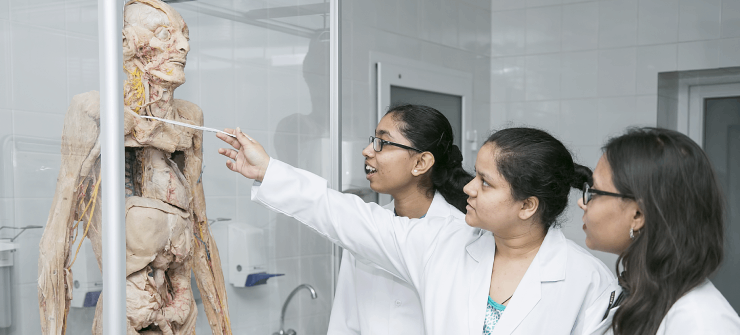 The degree programme focuses on the study of biological processes in the human body, disease mechanisms, prevention measures, treatment, and strategies of medical assistance to the patient. The graduates can be employed in various healthcare institutions.The goal of the programme is to provide clinical skills and knowledge necessary to care for patients and their families, to train highly qualified professionals who can compete in the market of medical services.

Benefits of the programme:
The Institute of Medicine has a modern research and educational infrastructure: the anatomy centre, simulation clinic, accreditation centre, clinical and diagnostic centre, classrooms with 3-D screens.
Upon completion of the degree programme, students will be able
to carry out preventive and regular medical examinations;
to collect and analyze medical data on general health indicators;
to diagnose diseases and pathological conditions of patients;
to provide primary medical health care to outpatients and hospital patients;
to provide medical assistance in emergency situations, including participation in medical evacuation;
to keep medical records;
to organize and carry out a medical expert evaluation;
to conduct research and fulfil applied tasks in diagnostics, treatment, rehabilitation and prevention.
Programme Description
31.05.01. General Medicine.
Duration of the Programme: 6 years.
Programme type: Full-time.
Language of instruction: Russian / English
Institute: Institute of Medicine.
Number of ECTS value of the programme – 360
Core courses:
History, physics, foreign language, propaedeutics of internal diseases, bioethics, mathematics, psychology and pedagogy, intermediate level therapy, work-related diseases, history of medicine, chemistry, Latin, advanced therapy, endocricnology, law, IT in medicine, biology, therapy for out-patients, philosophy, biochemistry, anatomy, neurology, neurosurgery, economics, microbiology, virusology, histology, embryology, citology, dermatovenerology, immunology, regular phisiology, psychiatrics, medical psychology, pathological anatomy, clinical pathological anatomy, pediatrics, pathological physiology, clinical pathophysiology, infectious diseases, medical genetics, phthisiology, topographical anatomy and surgery, rediodiagnostics, valeology, emergency medicine, general surgery, hygene, intermadiate level surgery, urology, epidemiology, hospital surgery, pediatric surgery, pharmacology, traumatology, orthopedics, public healthcare, healthcare economics, otolaryngology, forensic medicine, ophthalmology, physical education, dentistry, oncology, radiotherapy, hyneacology, clinical pharmacology, medical rehabilitation, anaesthesiology, intensive care, intensive therapy.
Elective courses:
History of Medicine in Koenigsberg-Kaliningrad, bioorganic chemistry in medicine, the Russian language and culture of speech, urogenital tumors, topical issues of medicine and law, biophysics, general first aid, drug and alcohol abuse, medical physics, clinical anatomy, sectional course, mathematical methods in medicine, business communication training, rational pharmacotherapy in neurology and surgery, clinical and laboratory diagnostics, health psychology workshop, oncology, applied physical training, clinical immunology, perinatal medicine, pain management, modern transfusiology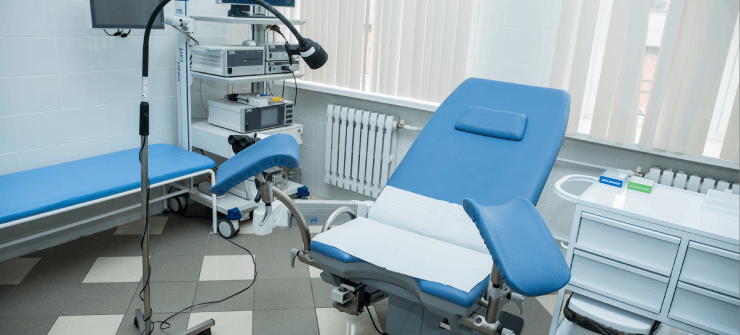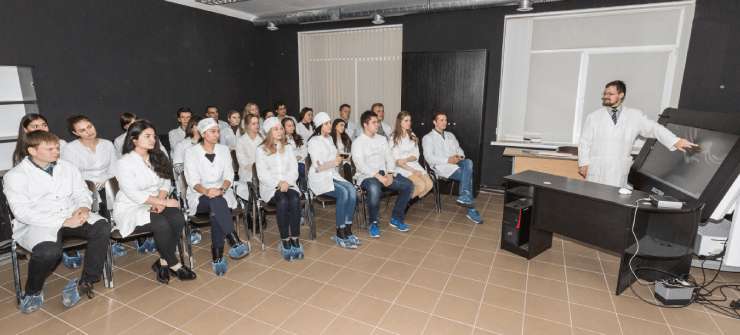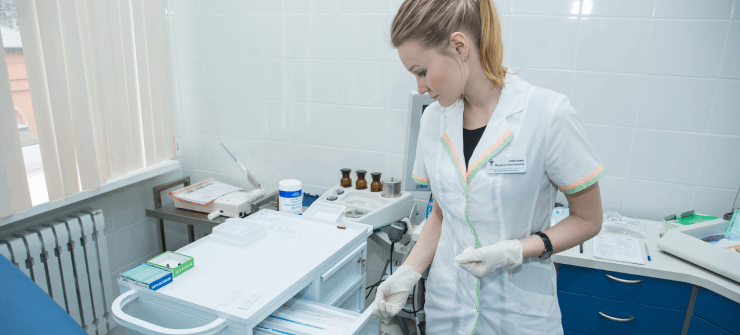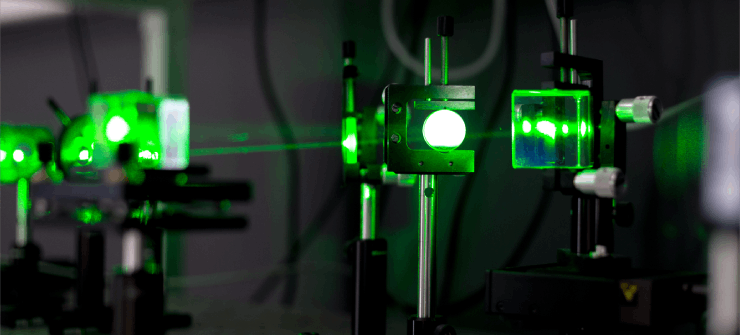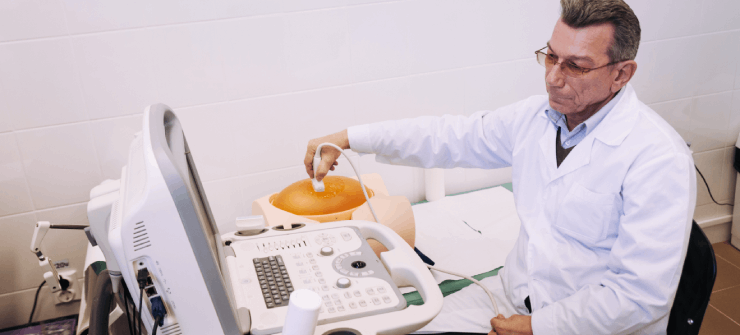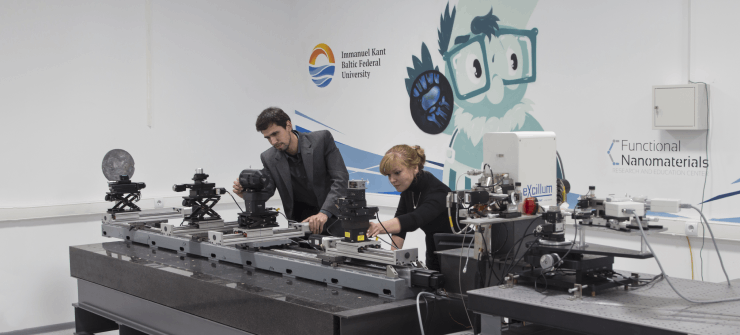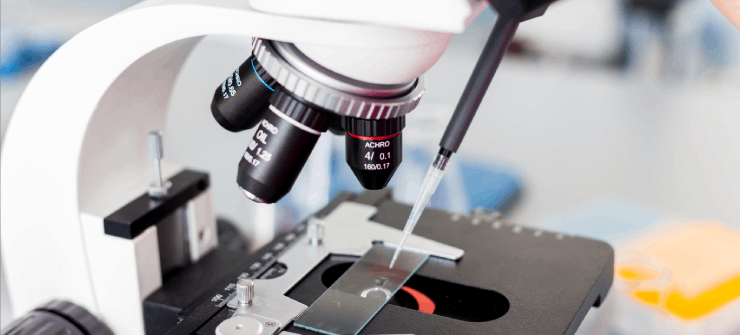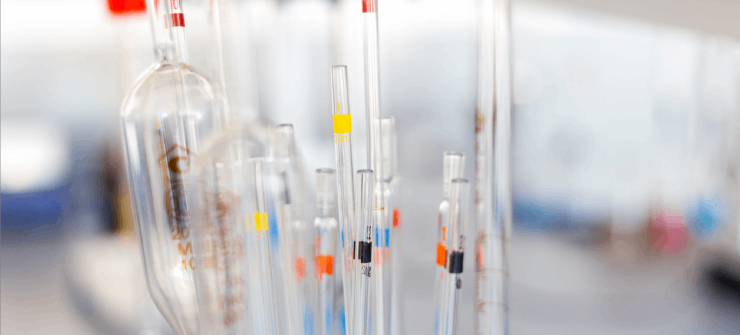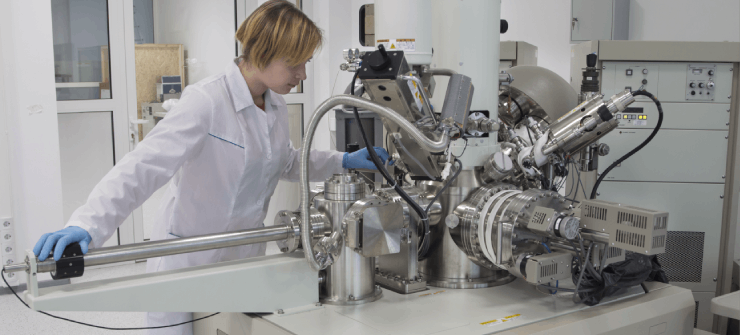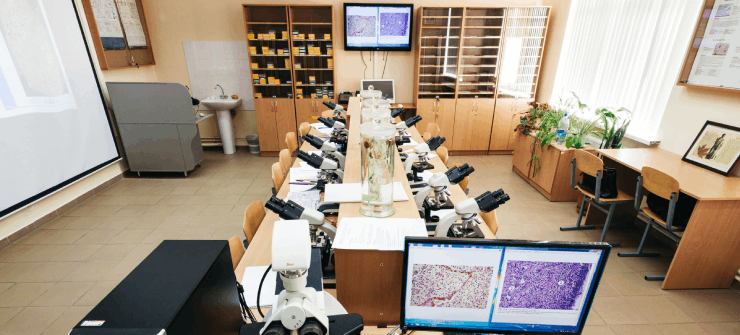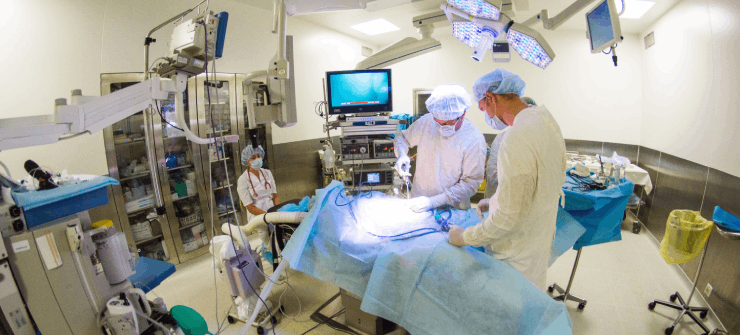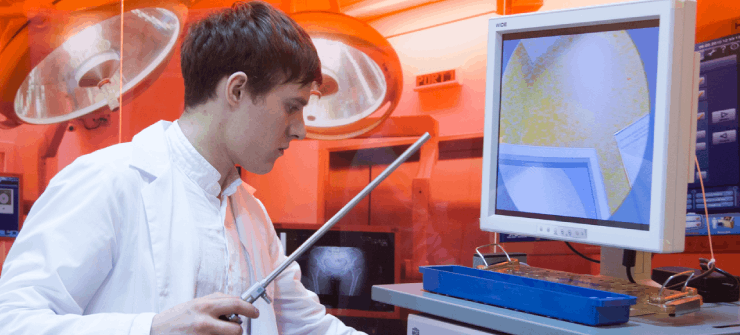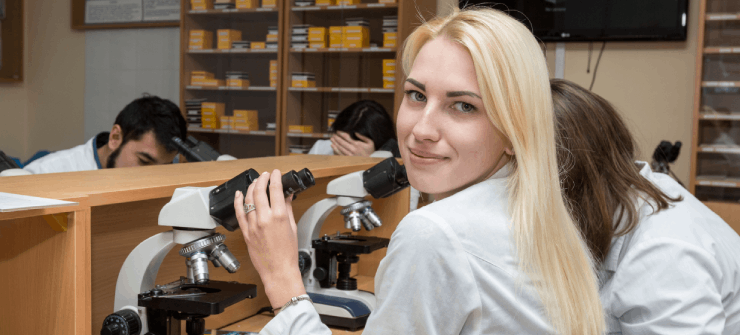 Medical Students and Graduates of the Institute undergo professional trainings and internships in various hospitals and clinics, City Clinical Hospital of Emergency Medical Care, the Regional Perinatal Centre, maternity hospitals of the region, the Kaliningrad Regional Children's Hospital, and the University Clinic of Lübeck Germany. Career Opportunities
Upon completion of the degree programme, graduates can:
work as general practitioners;
continue training in residency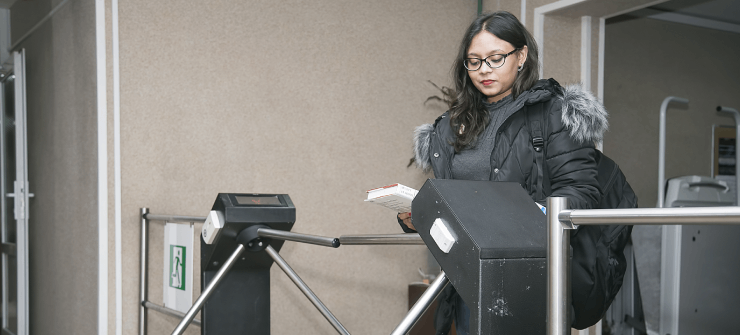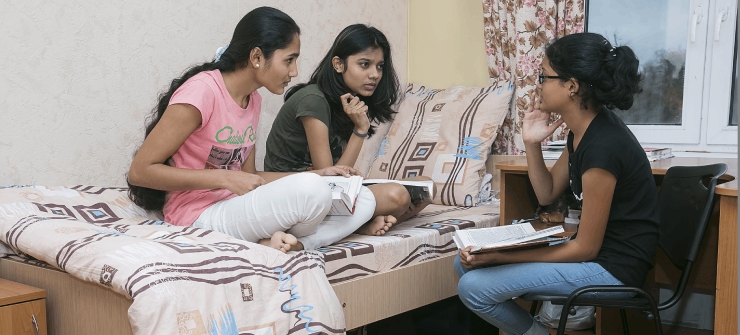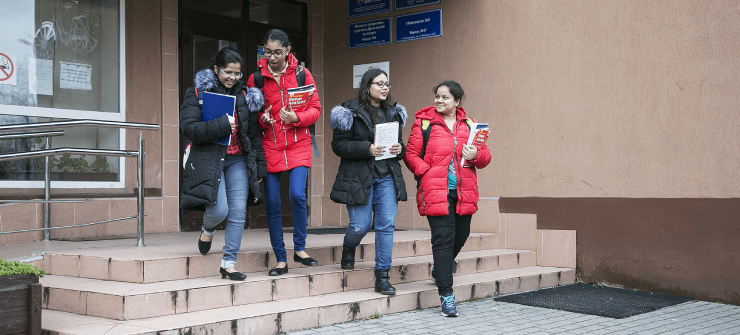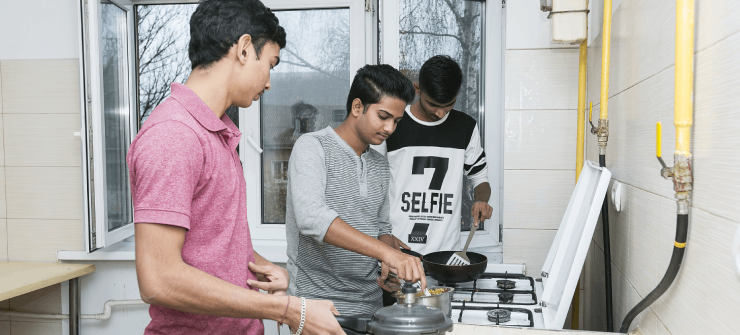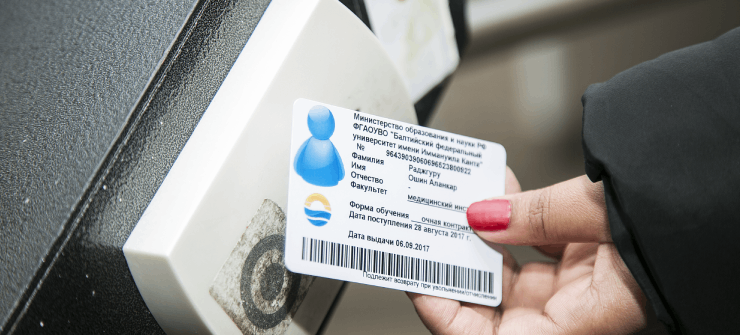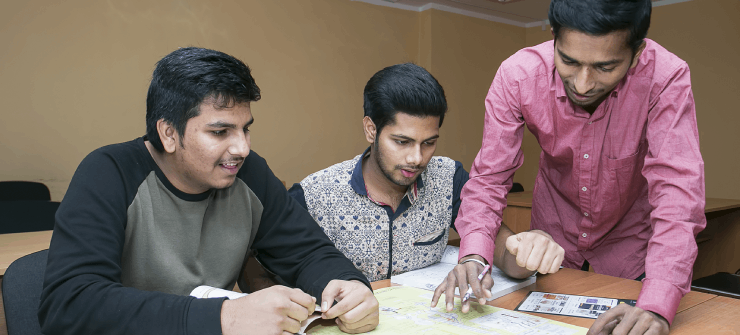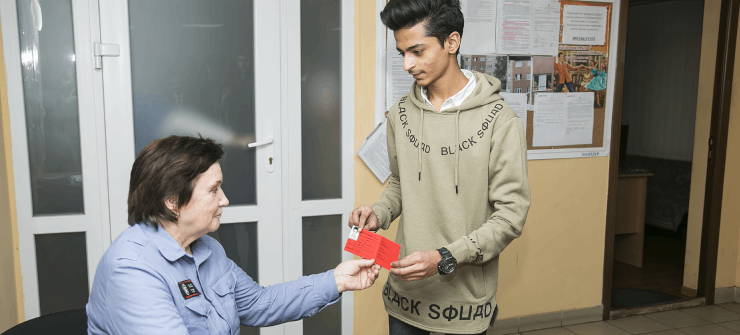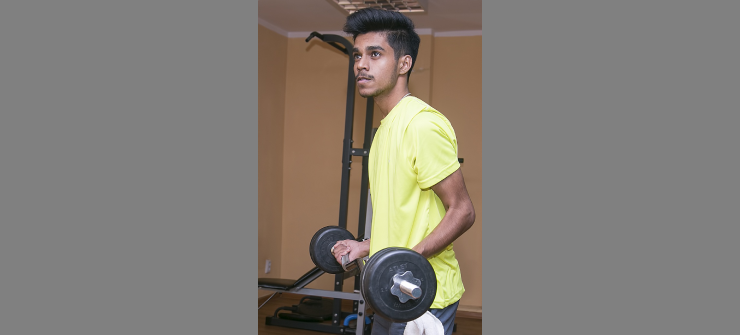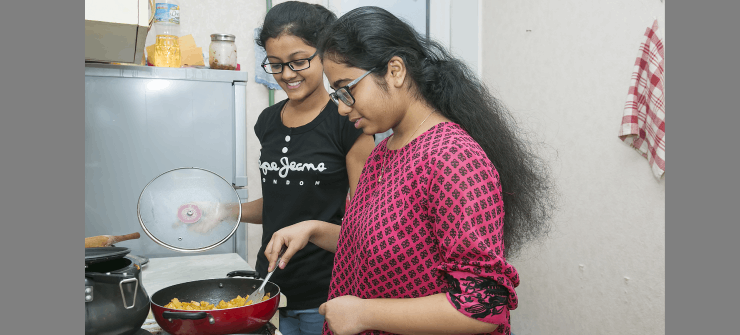 All international students can apply for the room at the university dormitory for the whole period of studies. There are double/triple rooms available. The rooms are furnished and have basic equipment. There is a joint kitchen and bathroom for 3-4 rooms in a unit. On the ground floor you can find a room with washing machines.
National Exit Test Preparation A.K.Educational Consultants prepares students for National Exit Test at IKBFU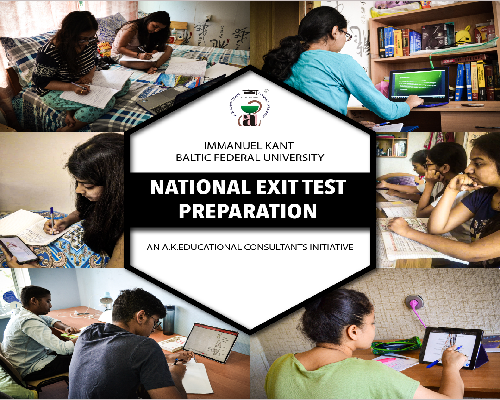 A.K. Educational Consultants seek to help students to get prepared for the National Exit Test in early years of their medical course. To achieve this goal, A.K.Educational Consultants offers students online interactive lectures by leading Indian doctors and educational experts from the very first year in the University. Every day classes are conducted digitally and the information session is live and interactive, making it interesting and easy to grasp. Tests and mock tests are conducted regularly centred around every topic. Utmost care is taken through means of regular period breaks to ensure that students are not glued to the screen for a long time at a single stretch. Attendance of every day's class is submitted to the University and the respective parent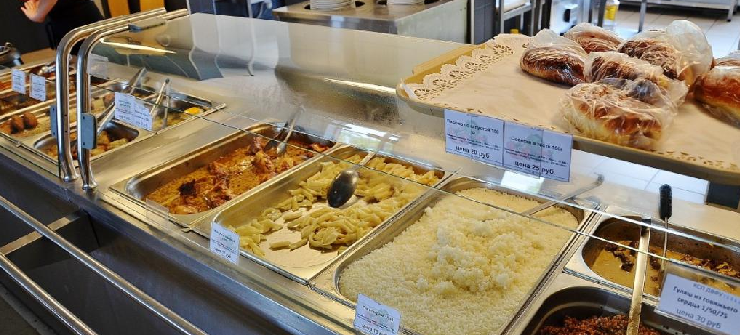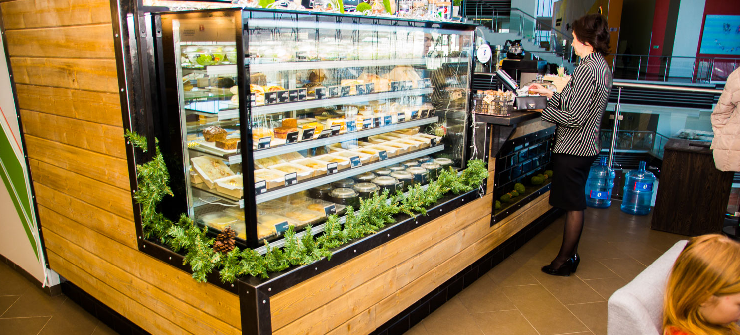 The University has a Canteen which serve Russian, Continental food at subsidized rates. There are McDonald's, Pizza huts and Indian restaurants in Kaliningrad.
Library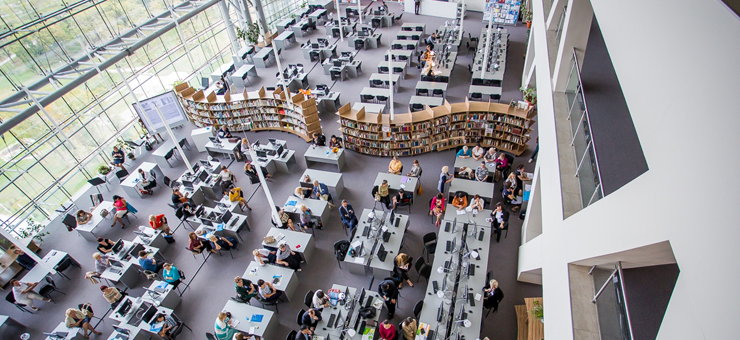 Library of IKBFU is the centre of scientific information concentration in the Kaliningrad region. The Library serves about 16,000 visitors: students and the University staff. Having more than 50 years of history the Library has developed from the classical university repository disposing of rich collection of books and periodical to a modern research and educational unit.It allows to work with the most up-to-date sources of information. Any student has free excess to various e-data bases including IOP Historic Archive, Cambridge Journals Digital Archive Complete Collection, Oxford Online Reference, LexisNexis, Project MUSE , ProQuest Dissertations & These – Full text (PQDT -FT), Web of knowledge, Science Direct Freedom Collection (ELSEVIER), EBSCO Publishing, QUESTEL, Oxford Journals, JSTOR , eLI BRARY .RU , and etc. All Indian medical books are available for the students in the library.
International students already enrolled at a university abroad are welcome to apply for Merit Scholarship for Erasmus+ grant or bilateral agreement grant for exchange studies.
MERIT SCHEME
Level D :
Applicable from 2nd year onwards
90% attendance of classes & lecturers
Grade 5 in all exams of semesters 3rd & 4th
5% deduction in tuition fees
Level C :
Applicable from 2nd year onwards
90% attendance of classes & lecturers
Grade 5 in all exams of semesters 5th & 6th.
10% deduction in tuition fees
Level B :
Applicable from 2nd year onwards
90% attendance of classes & lecturers
Grade 5 in all exams of semesters 7th & 8th.
15% deduction in tuition fees
Level A :
Applicable from 2nd year onwards
90% attendance of classes & lecturers
Grade 5 in all exams of semesters 9th & 10th.
20% deduction in tuition fees
ERASMUS+
IKBFU participates in the Erasmus+ programme.
Now the University has academic mobility agreements with the following European universities:
University of Nicolas Copernicus University, Poland
Gdansk University of Technology, Poland
KU Leuven, Belgium
University of Bergen, Norway
Vilnius University, Lithuania
University of Deusto, Spain
Lille University, France
Bologna University, Italy
Note : Scholarship not applicable for 1st & 6th year student, timely credit ( Zachot ) & exam permissions ( Dopusk ) is mandatory. Level wise scholarship will be available for one academic year only. If the students passes exams with grade 4, grade 3 he/she will not be able to scholarship benefits. This scholarship is student motivation in academics only & the grant of the same will be monitored by the respective administration division of grant of merit scholarship in the above said levels and is at the sole discretion university management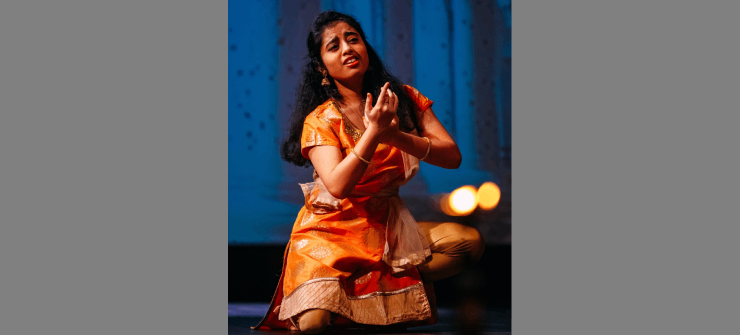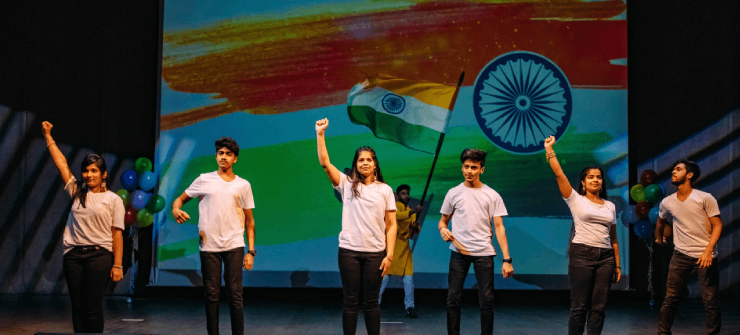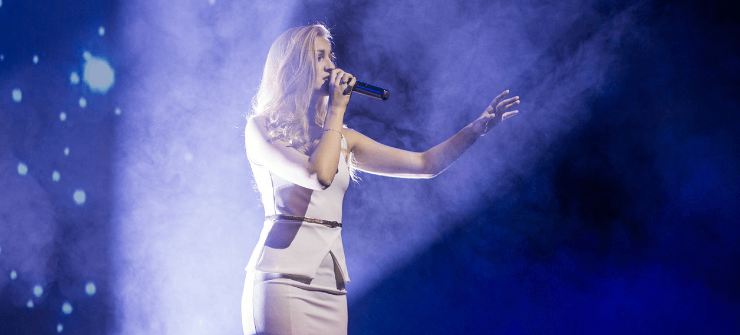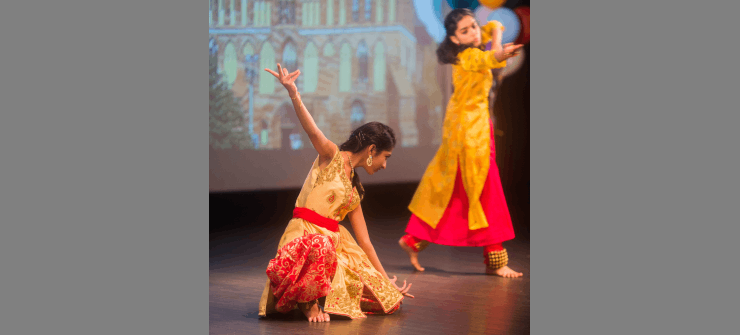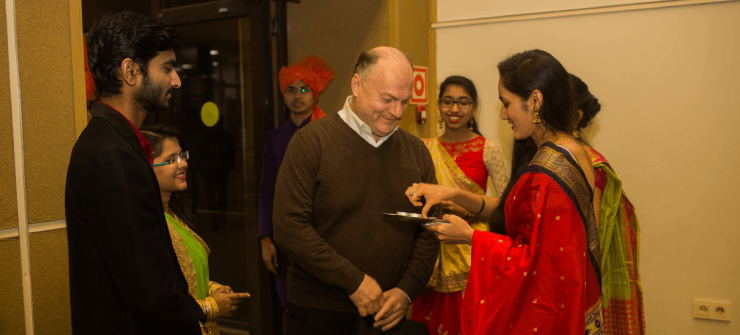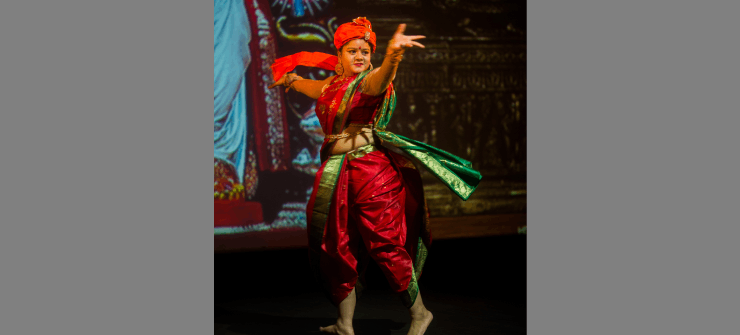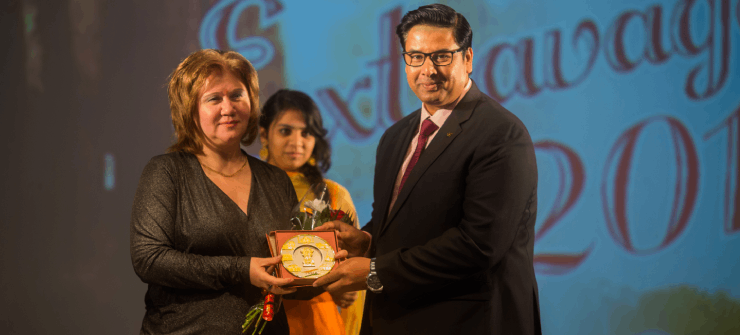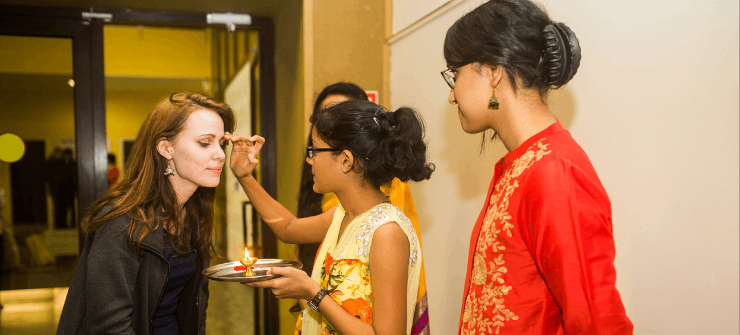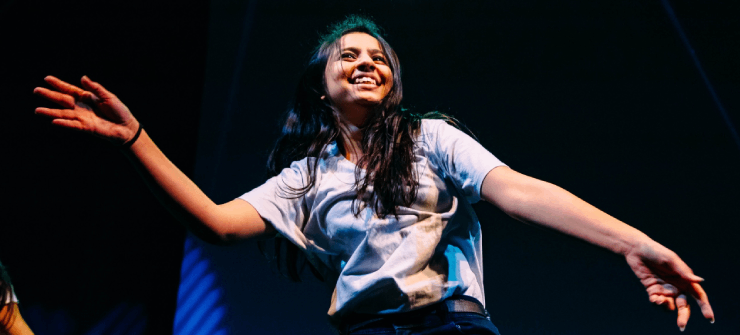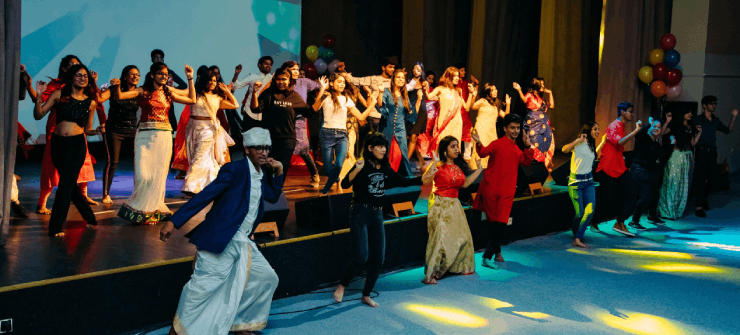 The IKBFU's Institute of Medicine celebrate Indian Extravaganza every year. A concert is organised to the Institute's professors, teachers, students, and intermediate and Kaliningrad city administration. The event is Indian-themed. There are songs, fashion show, dances, representation of India in the most unique way.
Cricket and Sports at IKBFU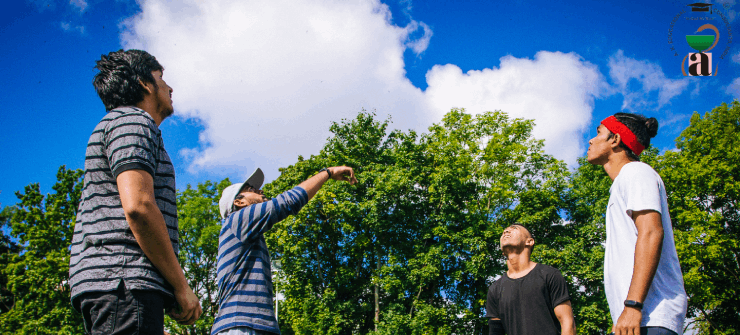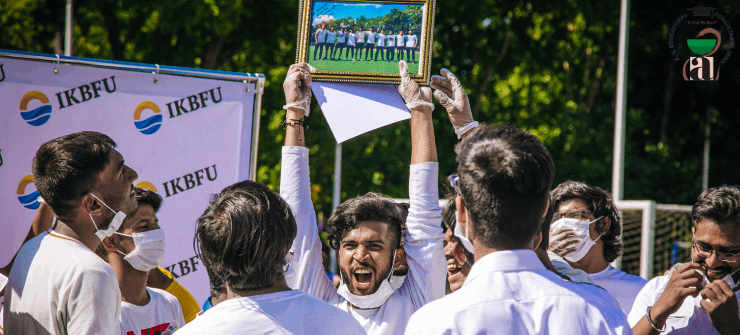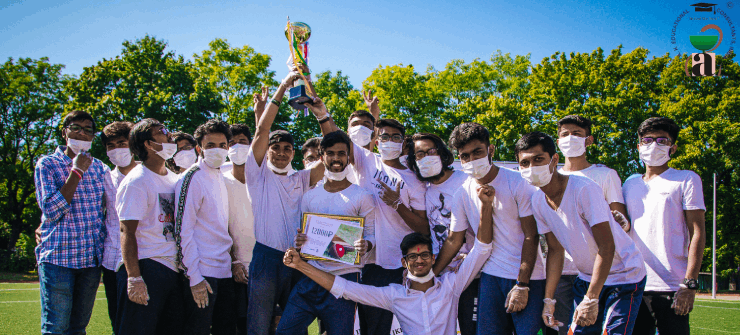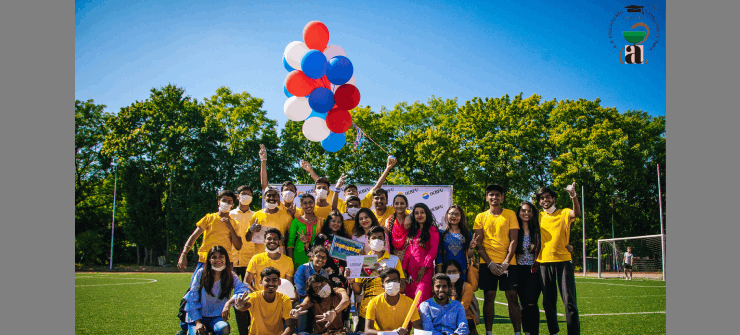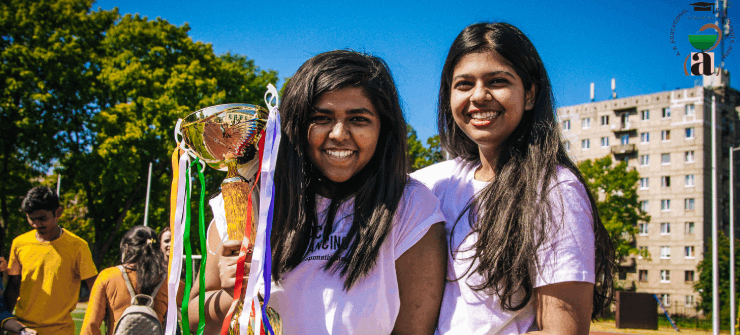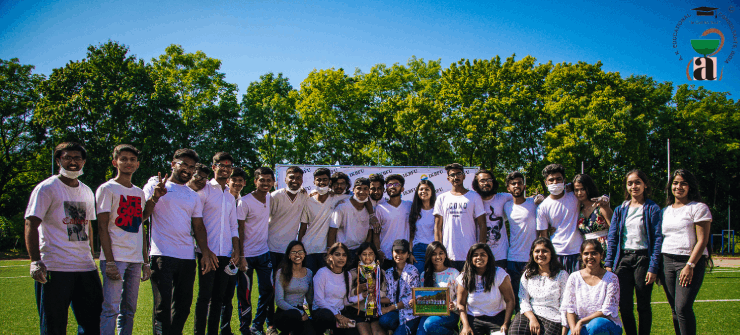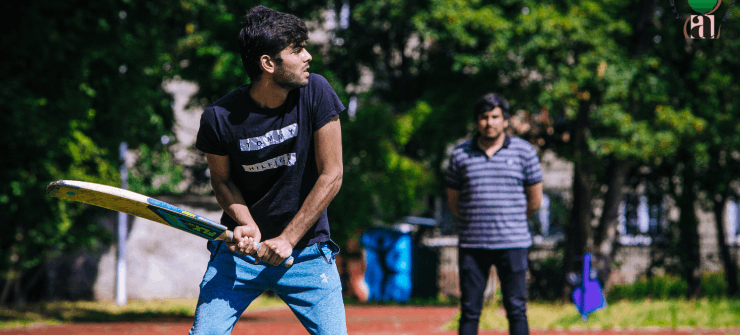 Apart from education A.K.Educational Consultants focuses also on the extra curriculum of every student. Our students participate in Cricket, Chess, Badminton, Table Tennis within the framework of A.K.Sports League.
Kazan Federal University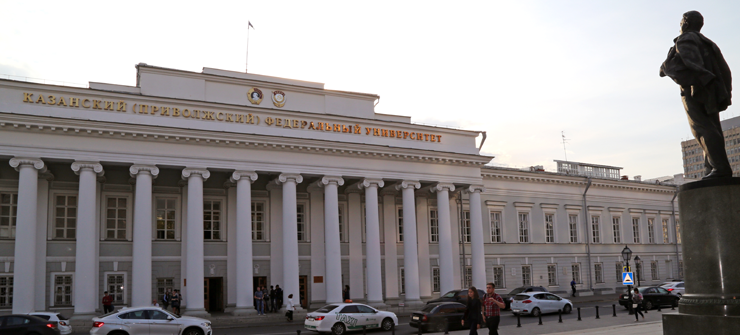 KFU has been active in the field of education and science, collaborating with universities in more than 70 countries around the world; teaching is conducted in English and Russian languages. Every academic year the University invites near 1500 specialists with international experience, involving them in various scientific events, development and introduction of new courses, research collaboration and other international activity. Every year KFU teams carry out about 40 joint international projects. Also its postgraduates, researchers and teachers get individual support from DAAD, DFG, Volkswagen Foundation, NSF, European Commission (Tempus, FP7, Marie-Curie Actions, Erasmus Mundus) and other grant making organizations. KFU academic community approves its international recognition by getting research support from national funding authorities of Belgium, France, Germany, Sweden, Japan, China, USA and other countries.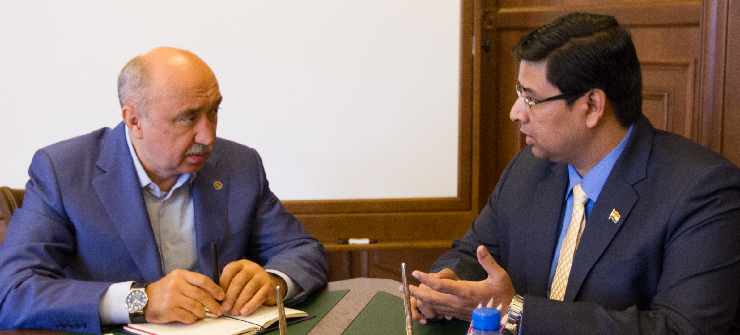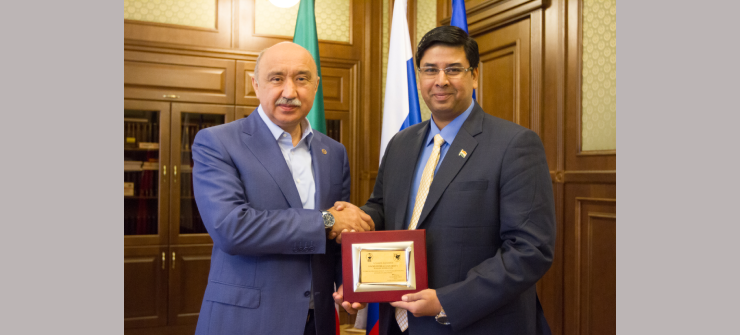 A.K.Educational Consultants is authorized & recognised by the Kazan Federal University to recruit foreign students to the Faculty of Foreign Students for studies in English Medium at the Kazan Federal University.
KAZAN CITY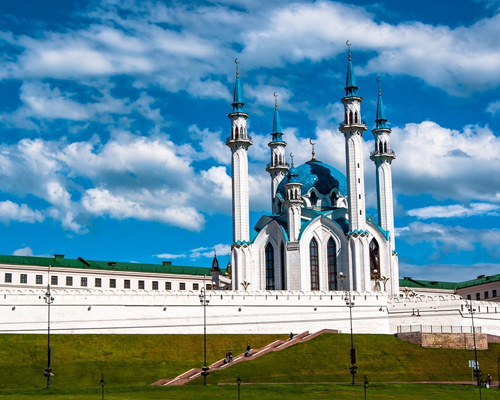 Kazan is one of Russia's largest cities. It is a major industrial, commercial and cultural center, and remains the most important center of culture. Since April 2009 Kazan has the legal right to brand itself as the "Third Capital" of Russia, approved by the Russian Patent Office. In 2004 Kazan was named the best city of Russia and became the winner of Russian public award "Russian National Olympus". Kazan celebrated its thousand-year anniversary in 2005. Despite of such venerable age, the city is growing and dynamically developing in all respects. Contemporary changes in the outside appearance of Kazan are contributed by the architects with worldwide known names. Being the city of unique historical monuments, Kazan is included into the UNESCO World Heritage Cities list. The origin of the name is unclear. The literal translation of the Tatar word qazan is a boiler or cauldron.
It was believed that the city of Kazan is named after this object because of its geographical similarity with a "qazan"-pan; namely the city is situated in a U-shaped lowland. Kazan lies at the confluence of the Volga and Kazanka rivers in central European Russia. The way from the capital of the Russian Federation — Moscow — to Kazan takes 1 hour by plane, 8-10 hours by train or bus. Kazan is a significant educational and cultural center of Russia. There are about 40 universities operating in the city. Among them there is the Kazan State Medical University. There are lots of museums, libraries, concert halls, theaters in this city. Two renowned international festivals: the opera festival named after F.I. Shalyapin and the classical ballet festival named after R. Nuriev have been regularly held for a period of many years. Kazan is the host-city for the 2013 World Student Games.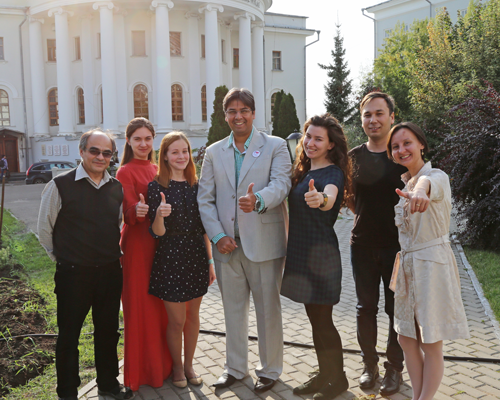 KFU is one of the most intensively developing institutes of Kazan Federal University, which consists of more than 60 subdivisions: departments, research laboratories, clinical base in the Republican Clinical Hospital № 2, museums, the Botanical Gardn etc. KFU has partner agreements with approximately 190 universities and research centres from more than 53 countries all over the world. Each year more than 900 students and faculty members visit foreign universities and research centres for various purposes, including participation in international conferences.
KFU students may use the services and resources of the Nikolai Lobachevsky Scientific Library. The library has accumulated over five million volumes, including 150 thousand old and rare units.
Museums
Kazan Federal University is the only university in Russia to possess its own unique combination of different museums. KFU museums enjoy international repute for their quality.Information on their collections can be found in international catalogues and reference books. The collections are used for educational, research and cultural purposes.
Accommodation is comfortable every room is for 2-3 students with kitchen, WC and shower